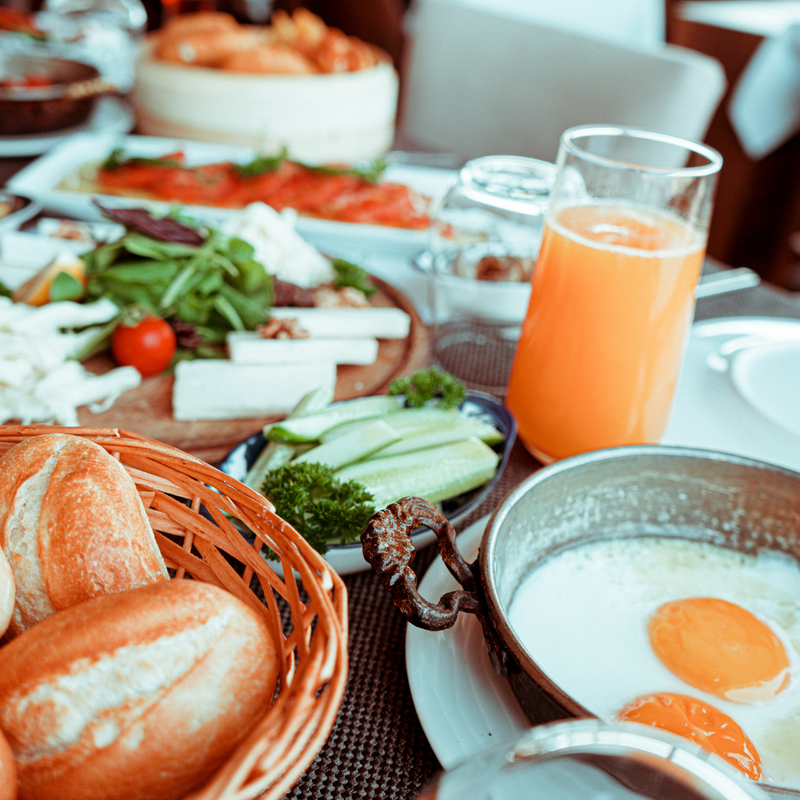 Chef Vyankatesh Puranik
$50PP
This brunch menu is designed for family style and you can choose as many courses as you want.
Starting point is $50 for one course and an additional $30 for any other courses of your choice!
· DOSA BAR
Includes two types of chutney and sambar [spiced lentil broth], gunpowder [lentil and spice blend] also
includes rice hoppers.
· OMLETTE CART
Includes fried and poached egg with freshly baked bread , assorted butters, cheese and marmalade . Eggs
are two large eggs and toast to order and home fries.
Eggs Benny [two eggs poached with marinated tofu and jalapeno hollandaise served on home made
crumpet and home fries.
· PANCAKE BAR
Includes Berry compote, maple syrup and sweet mascarpone cream.
Savoury tomato and beetroot chickpea flour pancake [gluten free] served with coconut chutney and dill
curry ranch.
· DHOKLA BAR
Includes 4 pcs [2 ounce each] dhokla served with coconut and coriander chutney, spiced carrot slaw and
raw mango pickle.
· BUILD YOUR OWN SANDWICH CART
Toppings include onion, tomato, lettuce, pickled cucumber, chilli butter, coriander chutney dip, chipotle butter, tofu cake, potato cake, lentil cake, beetroot cake.
*Toppings can be modified as per guest needs.
· TACO STAND
Its a take on the traditional taco using rice pancke as a taco.
Includes tofu, tempeh, seitan, potato cake, lentil cake, polenta.
Toppings include pico de gallo, guacamole, tomatillo salsa, mint crema, spiced feta, fried garlic, crisp taro.
· BRUNCH SALAD BAR
- Caesar Salad [romaine, grano padano, soft boiled egg, cesar dressing, olive crostini, crispy lentil]
- Cobb salad [Iceberg Lettuce, dill buttermilk ranch, crispy chickpea, tomato, pickled shallot, parsley, focaccia croutons]
- Greek Salad [spring mix, cucumber, tomato, crushed olives, spiced feta, sherry dressing, burnt honey
watermelon rind marmalade]
- Charred Tofu with grilled vegetable Piri piri sauce, crushed potato and ginger butter glaze.
- Potato Salad [mini reds,smoked mustard, aioli base, parsley, tarragon, cider vinegar, chopped boiled egg.
- Quinoa Salad [red quinoa, roasted yam, spiced taro, roasted pepper, harissa vinaigrette, parsley]
-Home made pita and dips [green goddess, whipped ricotta, hummus, roasted red pepper hummus, chilli
peanut dip, guacamole, roasted garlic labneh]